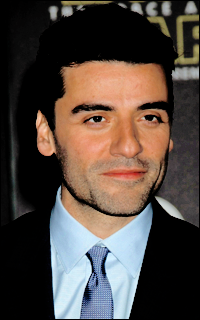 ≈ arrivée en ville : 03/12/2016

≈ messages : 304
---

book of my life
disponibilité: (★★★★★☆)
contacts:

Sujet: a bad beginning. (libre) Lun 16 Jan - 19:46

---




— losing out on everything you might try to do, bad luck's there, it's got a hold on you —


pour ne pas broyer du noir toute la journée, le jeune espagnol c'était motivé à aller se promener dans les champs qui entourent le village de marlott. il n'y allait pas souvent, contrairement à certains habitants de la ville. il était plutôt du genre à rester en ville, ou dans son cottage. il ne connaissait d'ailleurs que peu les environs de la ville, ce qui expliqua qu'il arriva plus rapidement que prévu près de la rivière wallington qui contournait le village dans les champs. alors qu'il marchait, plongé dans ses pensées, il ne vit pas la rivière pourtant assez voyante. un pas de plus, et il mit son pied et la moitié de son mollet dans l'eau relativement froide de la rivière. il ne lui en fallu pas plus pour sortir immédiatement de ses pensées plutôt négative. — ¡ mierda ! s'exclama-t-il dans sa langue natale, retirant directement son pied de l'eau.