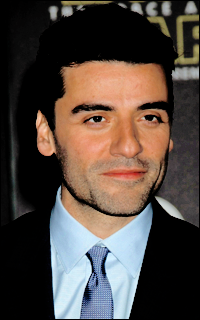 ≈ arrivée en ville : 03/12/2016

≈ messages : 304
---

book of my life
disponibilité: (★★★★★☆)
contacts:

Sujet: honey i don't mind company. (libre) Mar 6 Déc - 23:47

---




— she used to wear her hair like you except when she was sleeping, and then she'd weave it on a loom of smoke and gold. —


c'était tard, bien trop tard pour être encore dans les rues de marlott, en plein hivers. il avait neigé toute la journée, et il n'était pas sorti de chez lui. la neige avait tendance à le déprimer un peu. les premières années, il avait pourtant adoré ça. ce n'était pas dans le sud de l'espagne que l'on pouvait voir de la neige tout l'hiver. petit à petit, il avait commencé à trouver ça déprimant. le froid, le blanc, les nuages toute la journée. il avait beau aimé cette période de l'année, cette année le déprimait légèrement. il dû se faire violence pour ne pas aller directement au crown inn, le pub du coin, où il avait tendance à passer la moitié de ses nuits, avant de rentrer avec une parfaite inconnue. à la place, il décida d'aller au wallflower diner. c'était un endroit calme et paisible, et à cette heure-ci, ce n'était pas difficile de trouver une place libre. il alla s'asseoir dans un coin, avant de regarder une des serveuses et de lui sourire amicalement. — Je pourrais avoir un café, s'il vous plait ? on le connaissait bien, ici. ce n'était pas un habitué, mais il était là depuis cinq ans maintenant, il avait eu le temps d'apprendre à connaitre les serveuses, surtout quand il venait si tard.